2017 Mazda3 4-door vs. 2017 Mazda6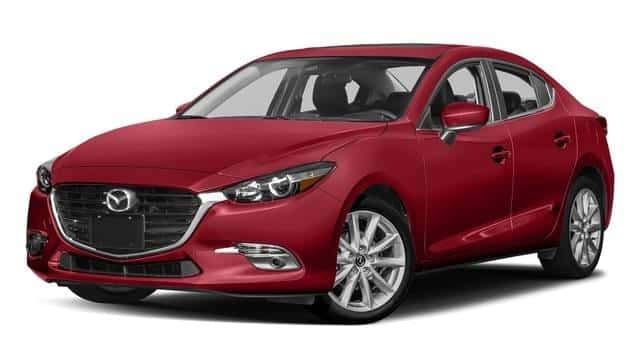 2017 Mazda3 4-door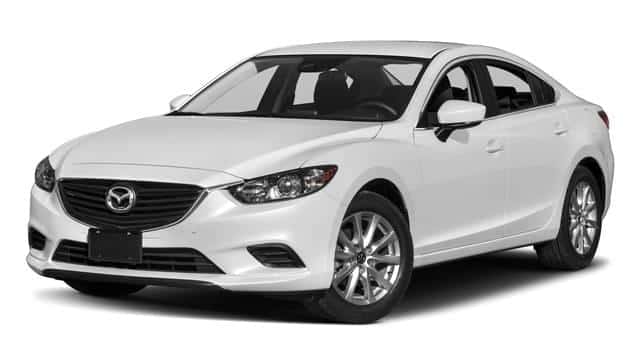 2017 Mazda6
The 2017 Mazda3 4-door and 2017 Mazda6 are both strong choices for your next daily commuter-meets-family sedan, with both models featuring the sophisticated performance of Mazda SKYACTIV® TECHNOLOGY and a premium Mazda Connect™ infotainment system. You'll even have the option of equipping both models with the same engine setup. However, there are still a handful of key differences worth considering, so learn more about both models with this comparison before making your way to Manchester Mazda to test drive your favorite.
Starting Price
Luckily, both vehicles are reasonably priced for their respective segments, with the 2017 Mazda3 4-door coming in from just $17,845 MSRP and the 2017 Mazda6 coming in from $21,495.
Interior Accommodations
Whether you choose the Mazda3 4-door compact car or the Mazda6 midsize family sedan, you'll get a standard setup with room for five passengers. Beyond that, you cargo needs may push you in one direction or the other:
Mazda3 4-door – The interior volume of the Mazda3 4-door is 108.7 cubic feet, and the trunk measures 12.4 cubic feet, still plenty ample for grocery runs or light weekend luggage.
Mazda6 – Offering a bit of extra room, the Mazda6 has a total interior volume of 114.5 cubic feet and a total of 14.8 cubic feet of cargo space in the trunk.
Engine Specs and Fuel Efficiency
If you go with the 2017 Mazda3 4-door, you'll have two different engines to choose from, both of which are offered with your choice of a six-speed manual or six-speed automatic transmission. The base 2.0L four-cylinder engine makes 155 hp and 150 lb-ft of torque and gets up to an EPA-estimated 37 mpg highway and 28 mpg city. Also available on the Touring and standard on the Grand Touring is a 2.5L four-cylinder that puts out 184 hp and 185 lb-ft of torque while getting up to an EPA-estimated 33 mpg highway and 25 mpg city.
The 2017 Mazda6 comes standard with the same 2.5L four-cylinder engine that's available on the 2017 Mazda3 4-door and generates the same amount of power and torque. On the Mazda6 setup, though, you'll be able to get an EPA-estimated 34 mpg highway and 24 mpg city with a standard setup or a slightly more efficient 35 mpg highway and 26 mpg city with the GT Premium package.
Should I Pick the 2017 Mazda3 4-door or the 2017 Mazda6?
The Mazda6 is likely to appeal to drivers in the market for a larger family vehicle and more standard power, while the Mazda3 4-door will probably be a more desirable option for those looking for more savings up front and at the gas tank while still getting their fair share of sophisticated features for the money. No matter which model is of greater interest, Vernon and South Windsor drivers can check out both the new Mazda3 and Mazda6 right here at Manchester Mazda. Learn more about our different financing and lease offers, and then come see us at 80 Oakland Street in Manchester, CT. If you want more information before your visit, get in touch with our staff at (860) 645-4100.