How to Open a Mazda Key Fob and Change a Dead Battery

Every few years, you'll notice that you need to replace a dead key fob battery. Are you wondering how to open a Mazda key fob? Our team at Manchester Mazda will help you learn how to change a battery in a Mazda key fob so you can get back on the road with ease. Read on to find out how to open your Mazda key fob and more with our service experts today!
---
How to Change the Battery in Mazda Key Fob: What You'll Need
When you're ready to open Mazda6 key fob, you'll need a few items to ensure you replace your dead battery properly:
A replacement battery (CR2025 battery)
Your Mazda key fob
Small flat-head screwdriver
Tape to wrap around a very small flat-head screwdriver (to prevent scratches to your Mazda key fob)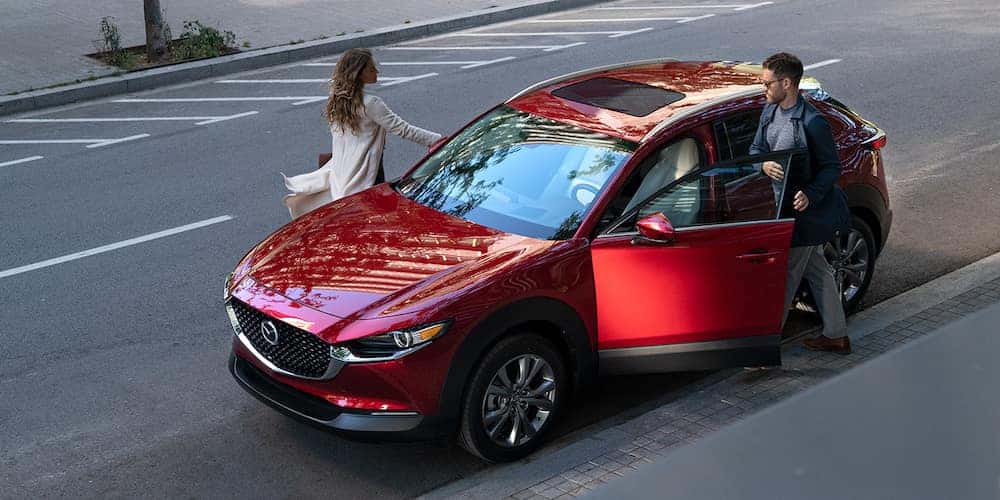 ---
How to Open the Mazda Key Fob: Step by Step
Learning how to open your Mazda key fob is simple. You can order the replacement battery you need from our parts department. Even that is only a few clicks away, and with our Mazda service coupons, we can even help you save. Take the following steps to learn how to change the battery in the Mazda key fob once you have your replacement battery:
To remove your metal auxiliary key and press the release button it as if you were using it to open your Mazda manually–the key should come right out.
In some earlier models of the Mazda key fob, you'll need to insert a flathead screwdriver into a small release tab in the key's recess to remove the key.
Note a small slot on either side of the key fob case.
Pry open the case with the flathead screwdriver on one side, and then on the other. Pull both halves apart gently.
This should remove the case. In the meantime, set aside the case somewhere you won't forget it.
---
Replacing Your Mazda Key Battery
With how to open the Mazda key fob out of the way, there are only a few more simple steps. See below for how to change the battery in the Mazda key fob:
Remove the battery cap. Bear in mind where you place it.
Without damaging the small rubber ring that the battery rests on, remove the now fully exposed Mazda key fob battery.
Take your new replacement battery and set it with the positive side (+) upright, facing you, in its place.
Return the battery cover to its proper place, and then reattach both sides of the key fob case. Press until you hear them click into place.
While Mazda service coupons are always available to help keep your Vernon Mazda in top condition, you won't need them if you prefer to trust your key fob replacement with the service center experts.
---
Get to Know Your Mazda With Manchester Mazda
And of course, our team at Manchester Mazda can help you if you ultimately decide you want one of our experts to take care of it for you. Contact us today, and our team at Manchester Mazda near Glastonbury will help you learn how we can help you open a Mazda key fob.
---
Service Specials at Manchester Mazda
---
More Service Tips From Manchester Mazda
Has the harsh winter weather in Hartford done a number on your vehicle? Even if you took many precautions for winter driving, Mother Nature sometimes has a mind of her own. Consult this post-winter car maintenance checklist from Manchester Mazda to get your vehicle fresh and running smoothly for the approaching spring! Spring Maintenance Checklist As the…

Schedule Service Why choose our service center over a third party mechanic or quick lane chain? Not only can you expect a higher level of quality and attention to detail at Manchester Mazda in Manchester, but you'll also find we offer affordable service. Discover all the reasons to schedule service with us! OEM Parts Manchester Mazda near…

Service Being stranded with a dead battery is no fun, but there are tips you can follow to understand signs of battery life and when you have a failing battery. Check them out here, and then come in for Mazda service near Bolton at Manchester Mazda. Manufacturer Schedule – The easiest way to avoid a dead…